11th Annual Men's Retreat with Eli Buren – June 2023 – Samsø, Denmark
juni 15 @ 18:00

-

juni 18 @ 15:00
All the previous years sold out – sign up NOW – or get in touch if you have questions about the 2022-Retreat
For the 11th year in a row, we offer you the opportunity to join a large group of dedicated men in pristine natural surroundings – to connect, challenge, train and grow who you are as a masculine being. This retreat is an "at least once in a man's life" opportunity – previous years have been a life-changing event for many men – and many men return to go even deeper.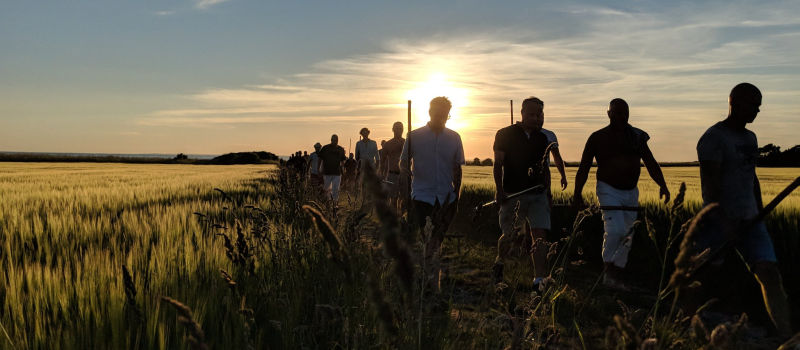 Awakening Depth, Discernment, and Presence In Your Heart and Actions
Wade beyond the surface ripples of mindless routine, false security, and endless tasks… dive into the deep mystery of being. And from that great ocean, re-engage life priorities with a finer tuned awareness and sensitivity. Ultimately learning to more gracefully meet the moment of right NOW and give what we are here to give the world.
During this workshop, you will
Discover what it takes to find and live in alignment with your life's purpose.
Learn how to stay anchored in the depth of your being.
Train in breathing exercises to relax and deepen your awareness.
Understand the dynamics of sexual polarity and how it influences your intimate life, from attracting the partner you desire to deepening your chosen relationship.
Strengthen the warrior aspect of your being, and learn how to move into action with grace and vulnerable force.
Practice direct and honest reflection to serve both your own and other men's growth.
Celebrate what is great, inspect what is outdated, and identify what the next step is in yourself and others.
Who can participate
Men – who have a desire to choose the way they live and consciously grow beyond their habits and with-holdings. Trainings with Eli are offered in a strong spirit of honor, humor, and heart. Bringing newly developed practices as well as tried and tested forms of cultivating depth, openness, and direction.
Eli teaches in a very easily understandable English
The participants says" – see what previous participants says about the retreat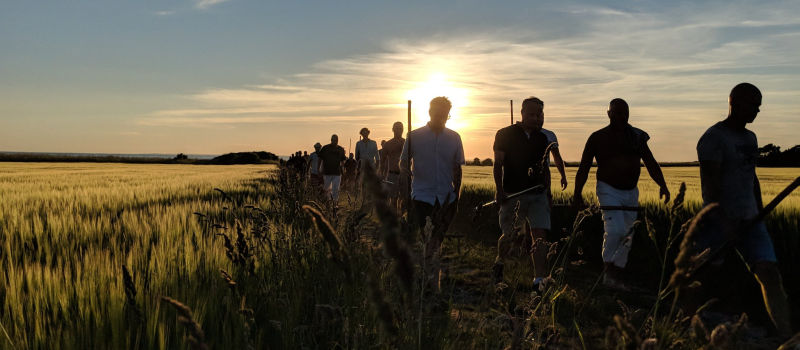 Date: 15 – 18th June 2023
PLACE: Mellem-rummet, Samsø, Denmark
Booking / registration:
Go to the workshop page to book your seat
Related Begivenheder